Debian celebrates our 28th Anniversary!
On Mon 16 August 2021 with tags
debian
birthday
Written by
Donald Norwood
Artwork by
Daniel Lenharo de Souza and Valessio Brito
Translations:
fr
pt-BR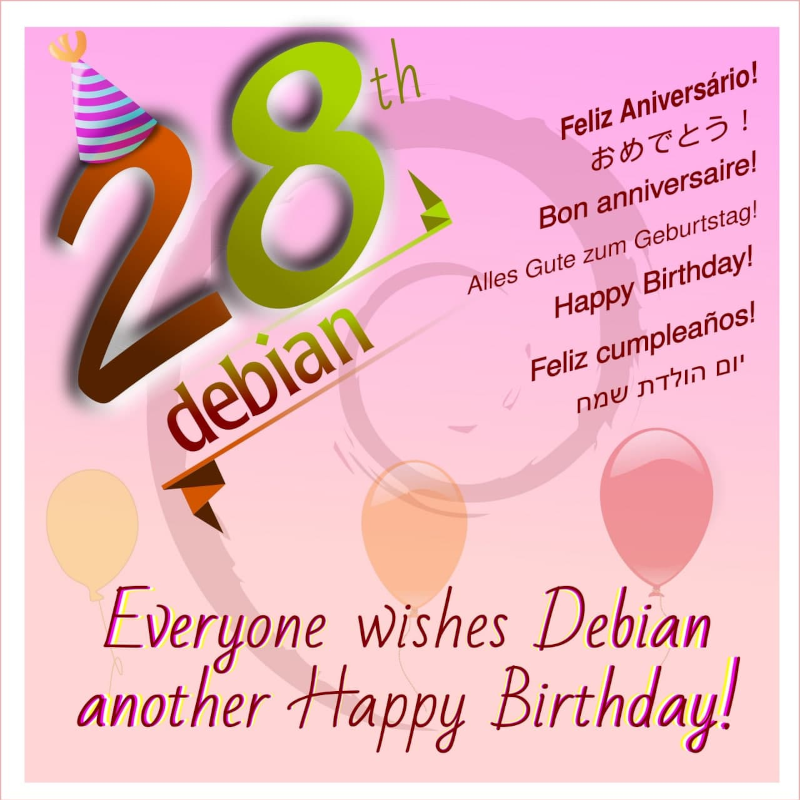 Today is Debian's 28th anniversary. We send all of our gratitude and love to the many Contributors, Developers, and Users who have helped this vision and project.
There are many celebrations of #DebianDay happening around the world, perhaps one is local to you? Later this month the celebration continues with #DebConf21 which will be held Online during August 24 through August 28, 2021.
---