o Debian celebra seu 28º aniversário!
On Mon 16 August 2021 with tags
debian
birthday
Written by
Donald Norwood
Translated by
Paulo Henrique de Lima Santana (phls)
Artwork by
Daniel Lenharo de Souza and Valessio Brito
Translations:
en
fr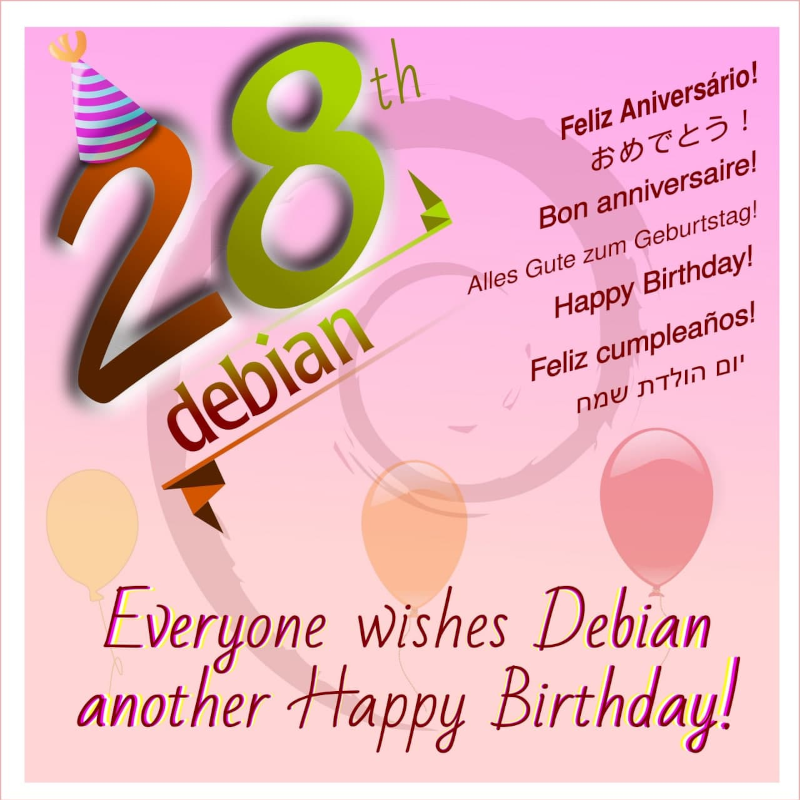 Hoje é o 28º aniversário do Debian. Enviamos toda a nossa gratidão e amor aos(às) muitos(as) colaboradores(as), desenvolvedores(as) e usuários(as) que tem ajudado nesta visão e projeto.
Existem muitas celebrações do #DebianDay acontecendo ao redor do mundo, talvez uma delas seja perto de você? No final deste mês, a celebração continua com a #DebConf21, que será realizada online de 24 a 28 de agosto de 2021.
---