Debian célèbre son 28e anniversaire !
On Mon 16 August 2021 with tags
debian
birthday
Written by
Donald Norwood
Translated by
Jean-Pierre Giraud
Artwork by
Daniel Lenharo de Souza and Valessio Brito
Translations:
en
pt-BR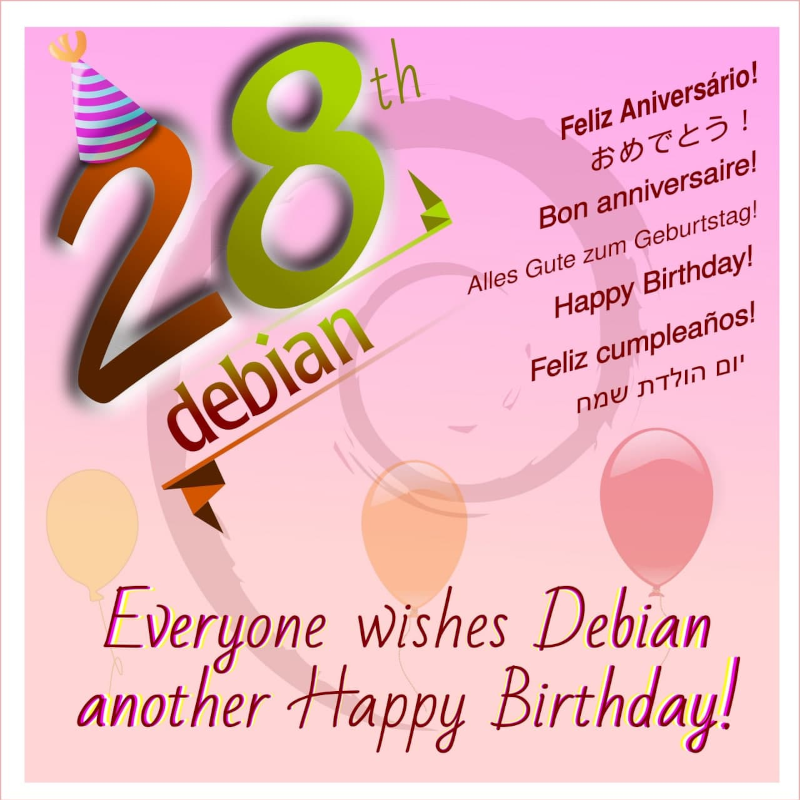 Aujourd'hui, c'est le vingt-huitième anniversaire de Debian. Nous envoyons toute notre gratitude et notre affection aux contributeurs, développeurs et utilisateurs qui ont aidé à cette vision et à ce projet.
Il y a de nombreuses célébrations du #DebianDay dans le monde entier, peut-être y en a-t-il une près de chez vous ? À la fin de ce mois, la célébration continue avec la #DebConf21 qui se tiendra en ligne du 24 au 28 août 2021.
---