Today, the Debian Project pledges to donate $5,000 to the GNOME Foundation in support of their ongoing patent defense. On October 23, we wrote to express our support for GNOME in an issue that affects the entire free software community. Today we make that support tangible.
"This is bigger than GNOME," said Debian Project Leader Sam Hartman. "By banding together and demonstrating that the entire free software community is behind GNOME, we can send a strong message to non-practicing entities (patent trolls). When you target anyone in the free software community, you target all of us. We will fight, and we will fight to invalidate your patent. For us, this is more than money. This is about our freedom to build and distribute our software."
"We're incredibly grateful to Debian for this kind donation, and also for their support," said Neil McGovern, Executive Director of the GNOME Foundation. "It's been heartening to see that when free software is attacked in this way we all come together on a united front."
If GNOME needs more money later in in this defense, Debian will be there to support the GNOME Foundation. We encourage individuals and organizations to join us and stand strong against patent trolls.
---
In 2012, the Debian Project published our Position on Software Patents, stating the threat that patents pose to Free Software.
The GNOME Foundation has announced recently that they are fighting a lawsuit alleging that Shotwell, a free and Open Source personal photo manager, infringes a patent.
The Debian Project firmly stands with the GNOME Foundation in their efforts to show the world that we in the Free Software communities will vigorously defend ourselves against any abuses of the patent system.
Please read this blog post about GNOME's defense against this patent troll and consider making a donation to the GNOME Patent Troll Defense Fund.
---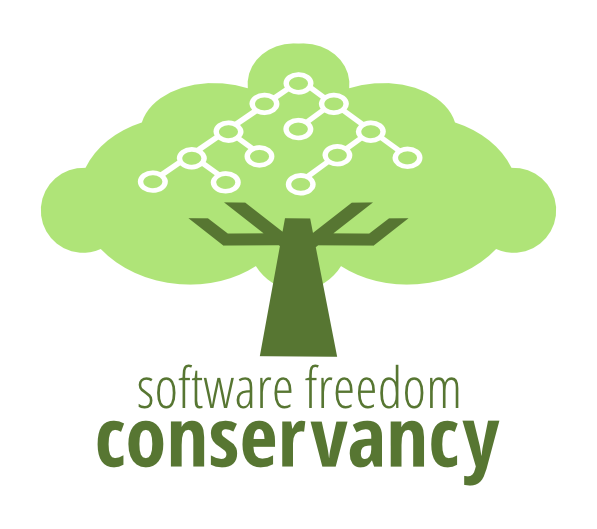 "Software Freedom Conservancy helps promote, improve, develop, and defend Free, Libre, and Open Source Software (FLOSS) projects. Conservancy provides a non-profit home and infrastructure for FLOSS projects.", that is how Software Freedom Conservancy defines itself. Organizations like Conservancy allow free software developers to focus on what they do the best by doing copyleft enforcement, taking care of legal aspects and provide many services to its project members.
Last August, Debian and Conservancy announced a partnership and formed the Copyright Aggregation Project where, among other things, Conservancy will be able to hold copyrights for some Debian works and ensure compliance with copyleft so that those works remain in free software.
Recently, Conservancy launched a major fundraising campaign and needs more individual supporters to gain more sustainable and independent funding. This will allow the Conservancy to continue its efforts towards convincing more companies to comply with free software licenses such as the GPL and take legal actions when dialogue turns out to be unsuccessful. Conservancy needs your support now, more than ever!
Many Debian Developers and Contributors have already become Conservancy supporters. Please consider signing up as a supporter on https://sfconservancy.org/supporter/!
---
Page 1 / 1