Work on Debian for mobile devices continues
On Thu 17 August 2017 with tags
debian
mobile
debconf17
Written by
W. Martin Borgert
Translations:
fr
Work on Debian for mobile devices, i.e. telephones, tablets, and handheld computers, continues. During the recent DebConf17 in Montréal, Canada, more than 50 people had a meeting to reconsider opportunities and challenges for Debian on mobile devices.
A number of devices were shown at DebConf: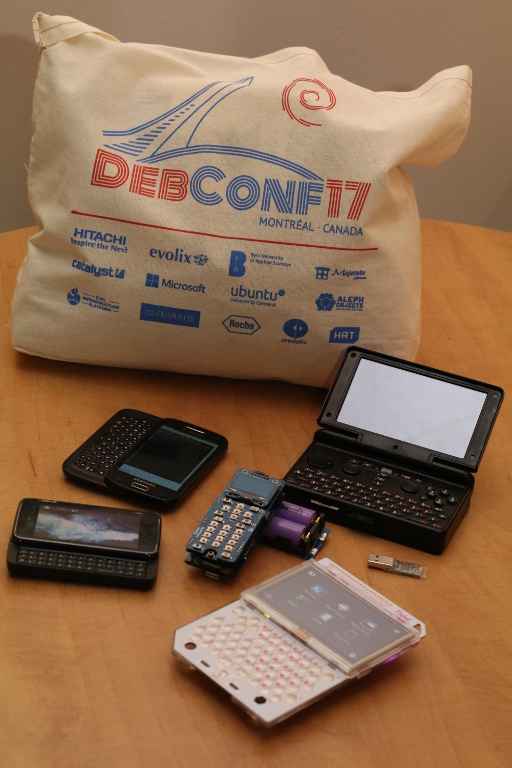 The photo (click to enlarge) shows all four devices, together with a Nokia N900, which was the first Linux-based smartphone by Nokia, running Debian-based Maemo and a completely unrelated Gnuk cryptographic token, which just sneaked into the setting.
If you like to participate, please
---