Debian turns 21!
On Sat 16 August 2014 with tags
birthday
debian
Written by
Ana Guerrero Lopez and Valessio Brito
Today is Debian's 21st anniversary. Plenty of cities are celebrating Debian Day. If you are not close to any of those cities, there's still time for you to organize a little celebration!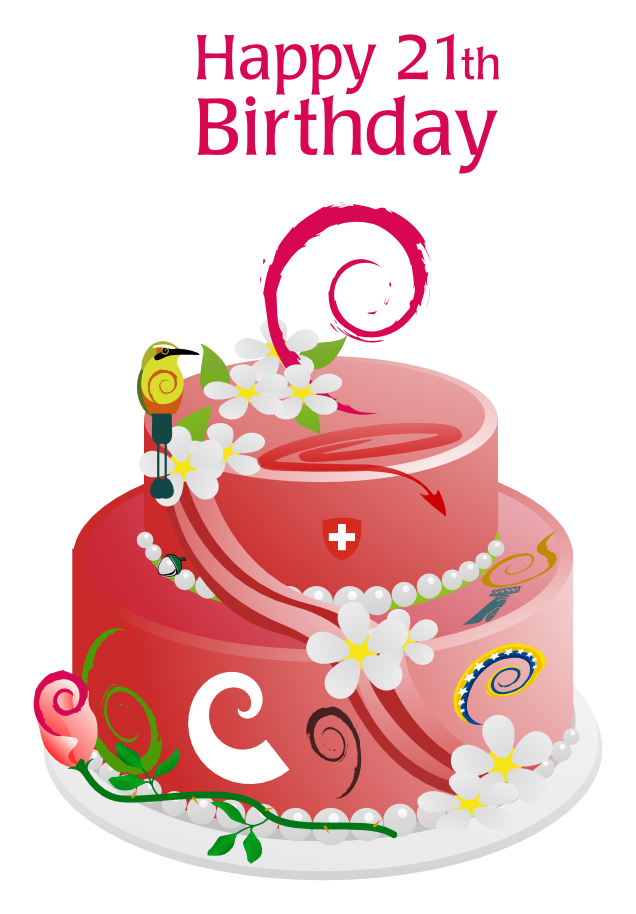 Happy 21st birthday Debian!
---