We're excited to announce that Debian has selected 29 interns to work with us this summer: 4 in Outreachy, and 25 in the Google Summer of Code.
Here is the list of projects and the interns who will work on them:
Android SDK tools in Debian:
APT - dpkg communications rework:
Continuous Integration for Debian-Med packages:
Extending the Debian Developer Horizon:
Improving and extending AppRecommender:
Improving the debsources frontend:
Improving voice, video and chat communication with Free Software:
MIPS and MIPSEL ports improvements:
Reproducible Builds for Debian and Free Software:
Support for KLEE in Debile:
The Google Summer of Code and Outreachy programs are possible in Debian thanks to the effort of Debian developers and contributors that dedicate part of their free time to mentor students and outreach tasks.
Join us and help extend Debian! You can follow the students weekly reports on the debian-outreach mailing-list, chat with us on our IRC channel or on each project's team mailing lists.
Congratulations to all of them!
---

As part of its diversity outreach initiatives, Debian will be participating in the upcoming 12th round (May - August 2016) of Outreachy, an internship program open worldwide to women (cis and trans), trans men and genderqueer people, as well as nationals and residents of the United States of any gender who are Black/African American, Hispanic/Latin@, American Indian, Alaska Native, Native Hawaiian, or Pacific Islander.
Thanks to the generosity of our donors, and specifically of our sponsor Intel who has given us funds specifically for one intern, Debian will be able to welcome three interns this round.
Applications for the program are open until March 22nd, so don't wait up! Debian has a lot of interesting internship opportunities this year. More info about the program is available on the Debian specific program page, as well as on the official website. Feel free to contact the outreach team and mentors on our mailing list or IRC channel #debian-soc in irc.oftc.net
If you want Debian to keep participating in such programs, and expand its outreach efforts, you can donate to one of the organizations supporting the Debian project, or volunteer some time by participating in discussions on our mailing list.
---
We'd like to reshare a post from Nicolas Dandrimont.
Hi all,
I am delighted to announce that Debian will be participating in the next round of Outreachy and GSoC, and that we are currently welcoming applications!

Outreachy helps people from groups underrepresented in free and open source software get involved. The current round of internships is open to women (cis and trans), trans men, genderqueer people, and all participants of the Ascend Project regardless of gender.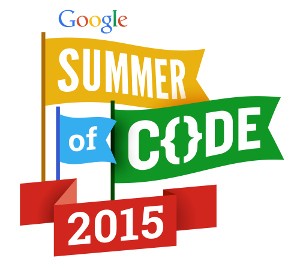 Google Summer of Code is a global program, sponsored by Google, that offers post-secondary student developers ages 18 and older stipends to write code for various open source software projects.
Interns for both programs are granted a $5500 stipend (in three installments) allowing them to dedicate their summer to working full-time on Debian.
Our amazing team of mentors has listed their project ideas on the Debian wiki, and we are now welcoming applicants for both programs.
If you want to apply for an internship with Debian this summer, please fill out the template for either Outreachy or GSoC. If you're eligible to both programs, we'll encourage you to apply to both (using the same application), as Debian only has funds for a single Outreachy intern this round.
Don't wait up! The application period for Outreachy ends March 24th, and the GSoC application period ends March 27th. We really want applicants to start contributing to their project before making our selection, so that mentors can get a feel of how working with their intern will be like for three months. The small task is a requirement for Outreachy, and we're strongly encouraging GSoC applicants to abide by that rule too. To contribute in the best conditions, you shouldn't wait for the last minute to apply :-)
I hope we'll work with a lot of great interns this summer. If you think you're up for the challenge, it's time to apply! If you have any doubts, or any question, drop us a line on the soc-coordination mailing list or come by on our IRC channel (#debian-soc on irc.debian.org) and we'll do our best to guide you.
---
« Page 2 / 2