Call for Debian projects and mentors in the GSoC 2013
On Sat 23 March 2013 with tags
announce
gsoc
Written by
Ana Guerrero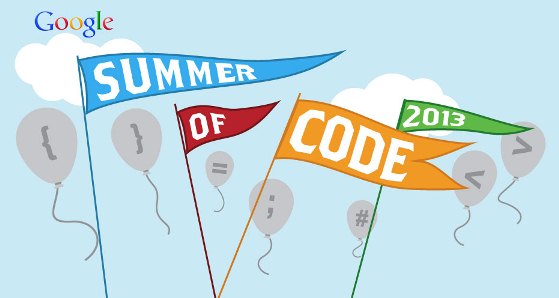 As we did in previous years, the Debian Project is applying to become a mentoring organization during the 2013 edition of the Google Summer of Code program. We're now looking for projects and mentors. If you have an idea for a project, please publish it on the wiki page, filling out the template, and send us an email on the coordination mailing-list.
Google Summer of Code is a program that allows students to work over the summer on free software projects, paid supported financially by Google. In order to be accepted as a mentoring organization, Debian needs to present a good list of projects to be proposed to the students.
If you need help with an idea in drafting a project proposal, or on anything else related to GSoC, feel free to contact us by email at the coordination mailing-list, or on our IRC channel #debian-soc (on irc.debian.org). You can also browse the list of project with confirmed mentors for inspiration.
This post is a brief version of this email from GSoC Admins in Debian
---